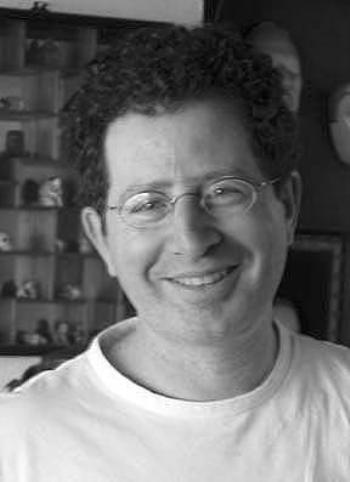 NO WRITER ATTRIBUTED
Peter H. Alson '77 is the one member of his graduating class whose autobiographical narrative chronicles his descent into the illicit world of sports gambling.
His 1996 memoir, Confessions of An Ivy League Bookie, details his plight as a 33-year-old struggling freelance writer who enters the numbers-running business in New York.
The book tells how a friend and Brown University alumnus working as a bookie introduced him to the illegal profession.
According to Alson, "everything in the book is completely honest."
For nearly six months, he took illegal bets on baseball, basketball and football games, working alongside not only people dubbed "Spanky" and "Monkey," but, he says, also Brown and Dartmouth graduates.
Eventually, a police sting broke up the operation and Alson says he was arrested and spent 36 hours in jail.
In the end, his stint as a bookie netted him a total of $8,000.
"Pretty pathetic, huh?" he quips. "I had such a fear of getting sucked into that world, and I knew that if I made a lot of money, I would get sucked in."
No Born Criminal
Though Alson briefly sought a career in crime, he is a writer at heart.
He is the nephew of famous novelist Norman Mailer '43 and he said his uncle had a large impact on him.
"I wanted nothing more than to be like him. That's a difficult goal to set for oneself," Alson says. "He has been incredibly supportive of me. We maintain a very close relationship."
Alson began writing "really bad poetry" when he was about 18 years old, and he says that becoming a writer was like "joining the family business."
He says his father was a playright, and his mother had also tried her hand at writing.
Alson began his undergraduate career at the University of California, Berkeley. There, he won a university-wide short story contest, and persuaded one of his English professors to allow him to write short stories in lieu of essays.
Alson says he had wanted to attend Harvard, at which both Mailer and Alson's mother had studied, but he wasn't a strong enough candidate upon graduating from high school.
"Unfortunately, I wasn't a great student in high school. I didn't have the grades to get in, so I went to Berkeley," he says.
He credits his literary achievements during his two years at Berkeley for making him attractive to Harvard. After his sophomore year, he transferred to Harvard to earn his degree.
Alson studied English, and lived in the Dudley Cooperative.
"When I got to Harvard, I very much wanted to live in one of the Houses, and there was no room," he says.
Alson says that his experiences in Dudley were unorthodox.
"The reason I didn't want to be there was because I felt it was full of Harvard misfits, and I was right," he says. "It was very borderline, that place."
Harvard and Berkeley each had strengths, according to Alson.
"Undergraduate education, I think, is better at Berkeley than at Harvard," he says. "The difference is the students. Almost everyone I encountered at Harvard was exceptional in some way."
While at Harvard, Alson also wrote for the Advocate, and he says that The Crimson once cited one of his short stories as evidence that literary writing was thriving at Harvard.
Down and Out
After college, Alson says he found it difficult to forge a career as a writer.
"When I graduated, everyone was going into careers, and I was trying to become a writer," he recalls. "For me, writing was and continues to be a brutal struggle. I have a love-hate relationship with it."
Alson's travails with writing compelled him toward unconventional jobs. He drove an ambulance at one point and, at another, helped to repossess cars in somewhat unsafe neighborhoods in New York.
"I quit after someone fired a shot at us," he says.
When his friend offered him the opportunity to work as a bookie, Alson accepted.
"It's not so extraordinary for a young writer to want to soak up new experiences," he says.
In his memoir, Alson indicated that the allure of a rebellious lifestyle played a large role in attracting him to bookkeeping.
"Professional gamblers—even those who gambled legally—had an outlaw mentality," Alson writes. "They were people who had chosen to live their lives outside the socially accepted boundaries, to thumb their noses at the world. I admired them for that."
Alson had previously acquired some familiarity with gambling, having written a profile piece about one of the world's most succesful poker players, and having enjoyed some success at the poker table.
Still, throughout his book, he stresses the differences between himself and his thuggish "colleagues."
Describing his relationship with another bookie, Alson writes, "we were like two aliens, two beings from different galaxies who had somehow ended up in the same small room."
Post Confessional
To date, Confessions has been Alson's most prominent work, although he has also published pieces in Playboy, Esquire, and other periodicals.
He says he had hoped that the completion of his first book would make writing an easier process for him, but he has since been disappointed.
"I think that when I wrote Confessions, I thought [the struggle with writing] would be over," he says, "and that's not true."
But the work has helped Alson earn an honest living.
"I made enough money off of it to give me a few years," he says. "It gave me some legitimacy as a writer. I'm now ready to take advantage of that."
But legitimacy has not come without a price: Alson says Confessions has made his love life more difficult than it had been.
"My current girlfriend, Alice, actually had the misfortune to request to read the book early on in our relationship," he says. "That's a mistake I won't make the next time—if there is a next time."
—Staff writer Alexander J. Blenkinsopp can be reached at blenkins@fas.harvard.edu.