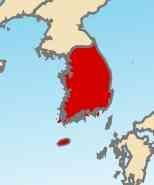 Students heading to Harvard Hillel tomorrow may find themselves on national TV—in Korea. Of all visitors to campus, the Korean Broadcasting System (KBS) will be in town tomorrow to film a roundtable discussion at Hillel in which students share their experiences as American Jewish college students with Korea's foremost public television station, which is creating a documentary on Jewish life in America.
Hillel Associate Director Michael Simon said he was contacted by KBS this summer. "This was an unusual request, so we were intrigued," he said.  He was even more impressed when he realized that the intern who called him had stayed up until 2 a.m. in Korea in order to be able to call him at a reasonable time in America.
Hillel's leaders were excited about the chance to share the "diverse expressions in the Jewish tradition" with audiences across the world, so they decided to put together the roundtable discussion.  At least 25 students will join in the filmed conversation tomorrow.
blog comments powered by

Disqus