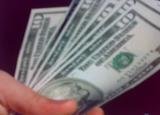 Like to save money? Thanks to the Undergraduate Council and Groupon, Inc., now you can do just that.
According to e-mails sent over House lists earlier today, the UC has recently partnered with Groupon, a website that offers bulk discounts for just about everything around Boston, from restaurants and concerts to rock climbing and day spas.
The e-mails advertised that you should sign up "if you're looking to save up to 90% on purchases at the places you love in Harvard Square and Boston."
Every day, the website features a "groupon" for something to do around Boston and releases it if enough people sign up.
"Groupon cuts the UC in every time a student signs up, so that means the UC gets money and students get sick discounts, so it's really win-win for everyone," said Senan Ebrahim '12, chair of the UC Student Life Committee. "Sign up for Groupon and go save money!"
Interested? Sign up here.
blog comments powered by

Disqus