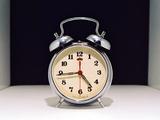 If you're like some of us here at Flyby, you may have extended your Labor Day weekend a little too far—both before and after. But even if you managed to skip all of Shopping Period until today, you definitely still have some options (and time) to fill up your study card.
Science of the Physical Universe 20: What is Life? From Quarks to Consciousness—This Gen Ed course also fulfills either Science A or B for the Core, so it should probably be a pretty flexible option for most of you. Plus, even though the class has met two times already, we know from experience that most of your learning will take place in section. So just make sure you show up to that!
Ethical Reasoning 22: Justice—This ever-popular Sandel class met once last week, but it's not like they'll know you weren't there.
Computer Science 50: Introduction to Computer Science I—Missed the first lecture? Don't worry, it's already online, so you can catch up for the second class easily. And now that you can take it pass/fail and as a Gen Ed or Core course, it's more attractive than ever.
English 62: Diffusions: Castaways and Renegades—Double colon in the title aside, this course doesn't seem too complicated. The first lecture, according to the syllabus, only included an introduction and an overview. Read classics by Du Bois, Stowe, Whitman, Fitzgerald and Twain (you know you've always meant to). Added bonus? No midterm, no final exam.
History and Literature 90l: Stories of Slavery and Freedom—This course meets for the first time this week, and as far as we can tell, you don't need to have prepared anything in advance. Do brace yourself for a possible crowd, however—Professor Timothy P. McCarthy is popular and the Q guide ratings are stellar.
Science of Living Systems 11: Molecules of Life—Want an easy way to kill off a Gen Ed or Core requirement? This class is your answer (for Core people, it fulfills Science B).  Professor David R. Liu and Professor Jon Clardy are sure to be a good time in this large and popular course about the small and unseen.
Photo courtesy of Wikimedia Commons
blog comments powered by

Disqus