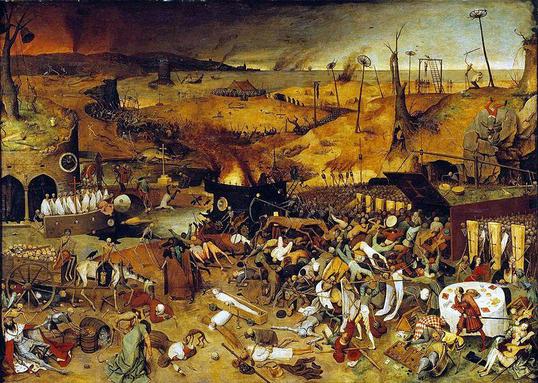 Natural disaster is upon us, and with no class, take advantage of the catastrophe by catching up on work (or not) and relaxing to The Crimson's official Hurricane Sandy playlist.
Led Zeppelin—When The Levee Breaks
This thunderous Zep cover of an old Delta blues song should remind River House dwellers to be glad that the Charles is smaller, and less flood-prone, than the Mississippi.
Midterm to finish? Don't worry about it. This rainy-day classic, here performed by the great Lady Day, should lull you into the mood for a nap.
From the final scene of "Das Rheingold," this selection depicts the god Donner calling the storm clouds, i.e., what you will see if you look out your window right now.
This trippy, middle-period Beatles b-side should remind you to chill out and stop complaining about how you can't go anywhere.
The Allman Brothers Band—Stormy Monday (Live)
This live cover, complete with an exquisite Duane Allman guitar solo, nails the day of the week as well as the atmosphere.
Red Hot Chili Peppers—Naked In the Rain
While frolicking in the rain with animals might not be the best idea in winds over 40 miles per hour, this funky deep cut off the Chili Peppers' finest album ("Blood Sugar Sex Magik") almost makes you feel like it would be.
More than any other genre of music, Delta blues has the hurricane on lockdown as subject matter, and this rollicking entry from the great Muddy Waters represents the tradition well.
The Jimi Hendrix Experience—Still Raining, Still Dreaming
Reveling in wah-wah excess, this track features some of Hendrix's most audacious guitar playing.
Despite the fact that its subject is not an actual hurricane, but rather boxer Rubin "Hurricane" Carter, this song is indispensible for a hurricane playlist if only for its name. Dylan's poignant political message gives the song its heft.
Beethoven—Symphony No. 6 (Fourth Movement)
One of the greatest examples of program music, Beethoven's Pastoral Symphony includes this striking evocation of a storm, which should fit nicely with any ill-fated ventures to and from the Quad.
Bruce Springsteen—4th of July, Asbury Park (Sandy)
Though perhaps the most dubious entry in the playlist—the lyrics make no reference to a storm of any kind—this entry from the Boss is apt in light of how much of New Jersey is probably already underwater.
Adele's new single is meant for the upcoming James Bond film, but it fits the present meteorological situation perhaps even better. Her lyrics come on a little dramatically—"For this is the end / I've drowned and dreamt this moment," she intones—but her soulful voice is worth the listen.
blog comments powered by

Disqus